A standard page can fit up to 5 red boxes. Inside each of those boxes you can insert a title, text (which can be formatted by the toolbar), an image, a video or a file.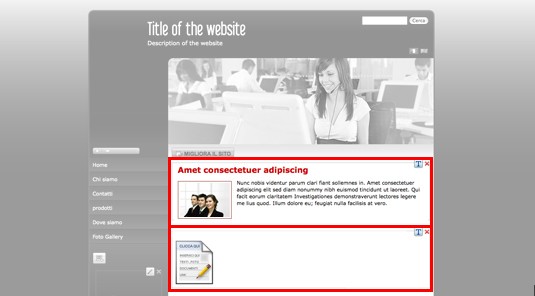 The boxes of each and every standard page can be arranged in different positions, so that you can change the overall look of the page and decide which contents are more relevant than others.
By pressing the Page Settings that you can find at the bottom of your home page, you can choose six different layouts, each with a different positioning of the red boxes. By clicking on the one you want you will automatically apply to the layout of the page.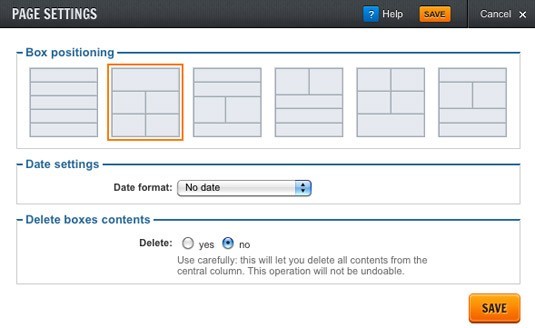 Using the "Page Settings" button you can add the date of your site, or delete in one click all the contents of the boxes on that page (when using this option pay great attention at what you're deleting).
The static pages are used mainly for contents which are rarely updated.
For information on inserting contents inside the various boxes that comprise the static page, see the red box section.