Click the [ T ] button of a red box to open a window where you can upload a file.
To upload a file press "Add file".
The main window lists all files the you already uploaded.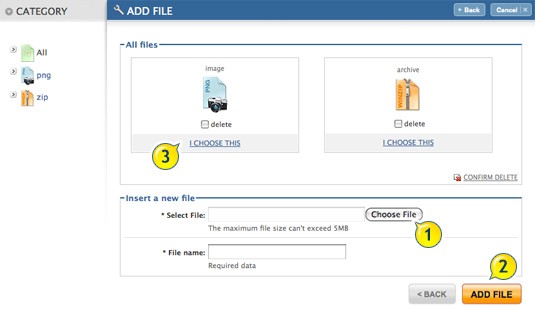 To insert a file press the "Browse" button (1), choose the file you want from your PC and press "Add file" (2) to add it to your list.  The weight of personal files should not exceed 30 Mb.
In the left column of the window you'll find icons showing the extensions of files that have been already uploaded.  Click on a specific extension to see only those files.
Click "I select this" on the file you want (3). The system will place it automatically where it's supposed to be.
The platform allows you to attach a single file for each red box. To attach more than 5 files on the same page, you need to create an advanced page to activate many additional boxes, each of which can contain an attached file.