Contents that you can insert in your site are texts, images, videos and files. They must be entered inside the appropriate boxes, using a very dynamic and intuitive content uploading system.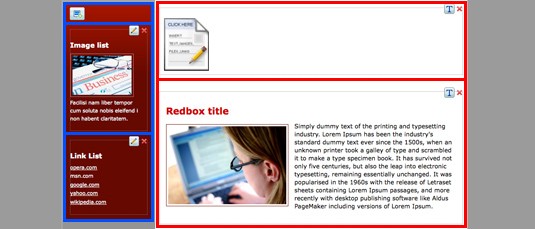 The main boxes are the red ones. They are located in the middle of the page and they constitute the main part of the site's body. To insert any content click the blue "T" icon at the top of every red box.
Other contents (such as images and links), should be uploaded in the blue boxes. These boxes are located on the side column of the site. To make changes to those boxes, click on the "pencil" icon on top of every blue box.