Sitonline offers three different packages (Start, Professional and Premium). You can subscribe to each package for 6, 12 or for 24 months.
All packages being equal, the longer the subscription lasts, the greater the saving on the purchase price is.
The packages differ in the number of e-mail accounts they offer, in the maximum number of site's pages, disc space, monthly traffic and the number of site levels in addition to the home page. The Premium package is the only one with an unlimited number of pages.
The disc space is the amount of total space available for every client to upload all his/her contents in the Cms (texts, video, images and files).
Traffic, instead, is generated every time you access your platform to change your site, or when visitors come and browse one or more pages of your website.
As for the visits, traffic is monitored so that you don't exceed your monthly limits: at the beginning of each month in fact the traffic counter starts over.
The Professional and Premium packages include the Intranet service, where any user can share files and documents with selected visitors. In addition, the two packages also offer assistance through a "Live Chat" with one of  our operators. With the Start package help can be seek only via e-mail.
The following chart details and compares all the services offered by our packages: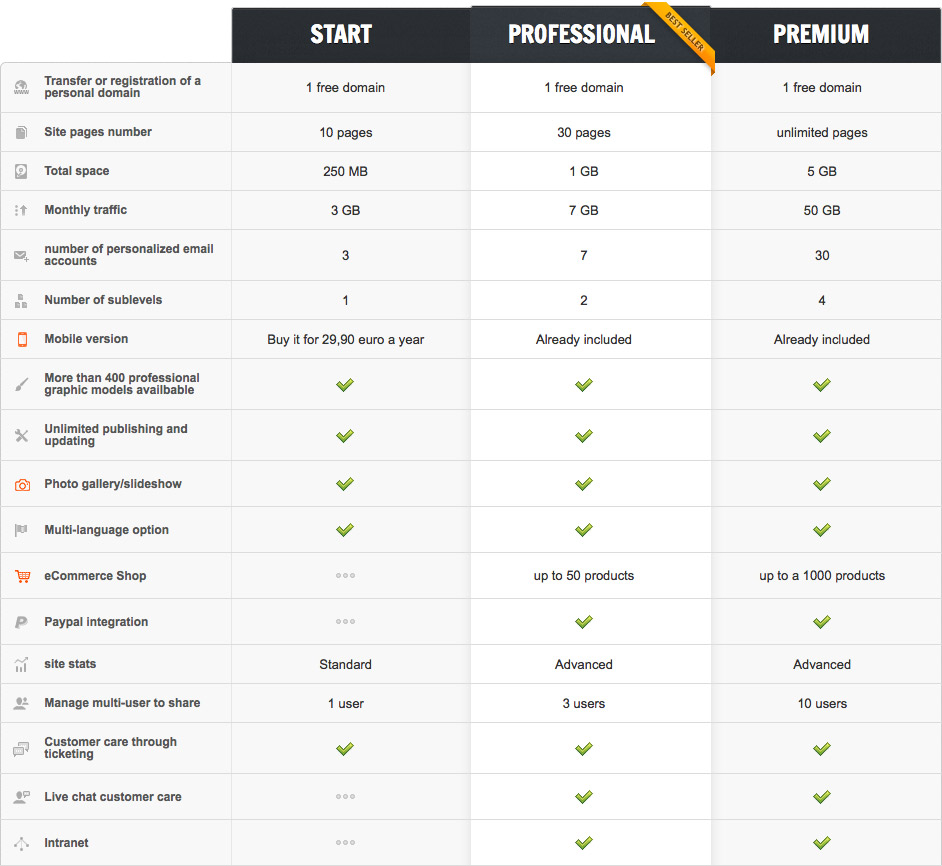 If you want more information on the packages offered by Sitonline, visit our price-list section.
To compare subscription prices, click on this link.