To change your password you must access the control panel and click the "change password" link located at the top of the page.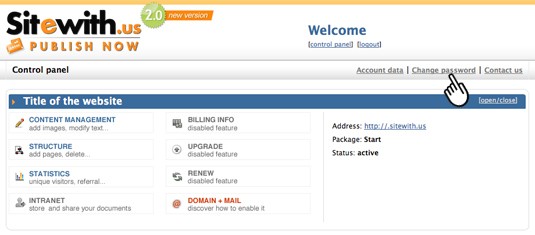 To change your password, first enter your current password, then enter your new password two times to confirm the procedure.
You will later receive an e-mail confirming your new password.